Prospects Baseball
13U and 15U Prospects Showcase
---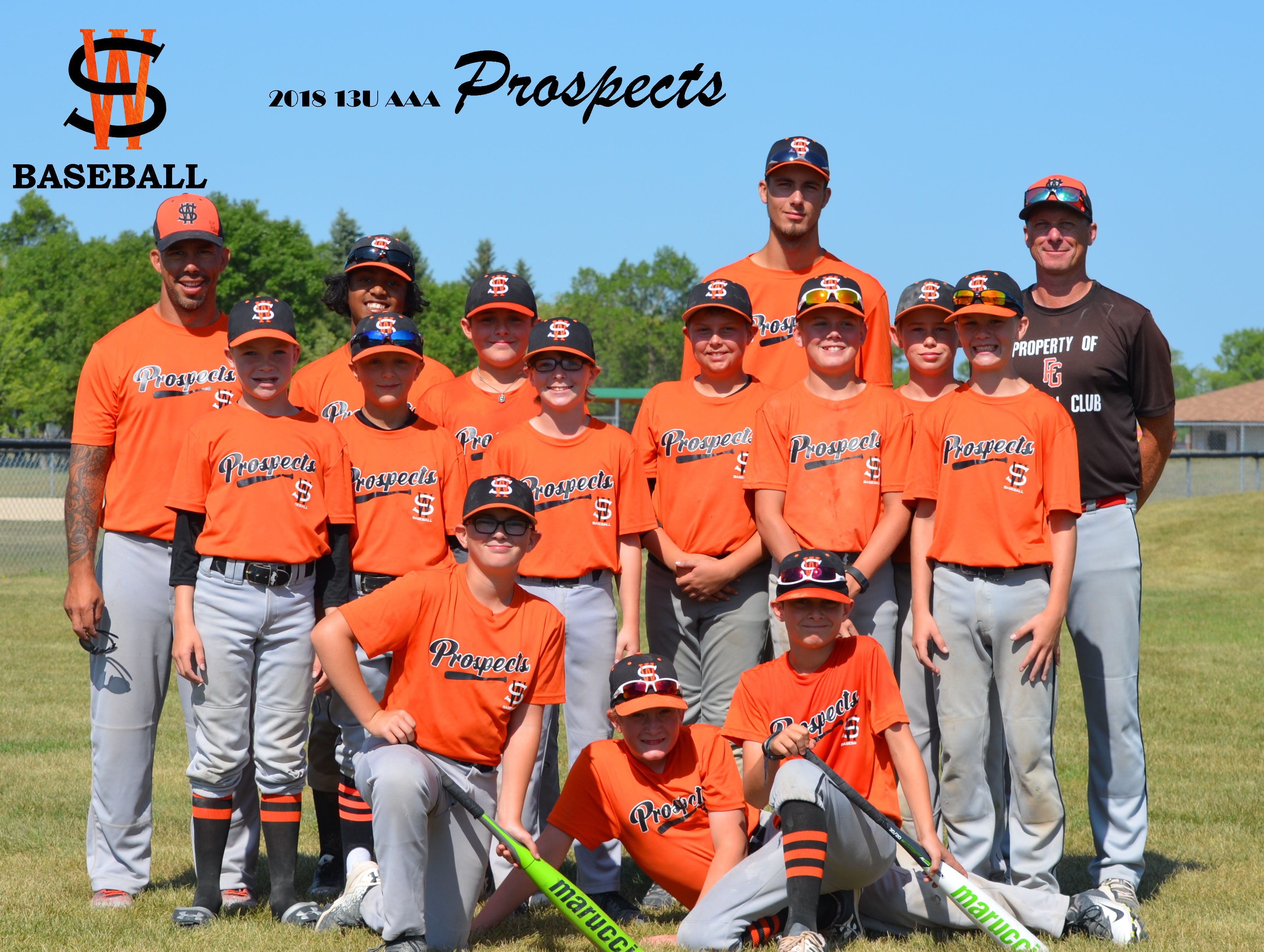 Thank you for your interest in the 2020 Prospects program in Winnipeg South!

Please use the registration form link below to express interest in the program. Registration deadline is August 19th. After that date, teams will be formed and participants will be contacted.

Registration fee for this Prospects Program will be approximately $100, which covers the cost of participants' hats, jerseys, tournament registration, and non-coach mileage/per diems. Fee payment will be requested as teams are formed and payment will be required prior to the Prospects Showcase Tournament.
Winnipeg South is interested in entering 2 teams in this Showcase: 13U (b. 2008 and 2009) and 15U (b. 2006 and 2007).
Information from Baseball Manitoba: http://www.baseballmanitoba.ca/prospect-showcases
In 2020, Baseball Manitoba will be hosting 13U and 15U Prospect Showcase Tournaments. The purpose of these showcases is to give non AAA players an opportunity to develop and participate in a high level of baseball. While many of the players may be minor-aged (12 and 14), some major-aged (13 or 15) players may participate as well. All leagues are strongly encouraged to enter a team to facilitate the development of their future players.
To maintain the developmental focus of these events, there will not be medals or awards handed out. Winning teams will not advance to inter-provincial competition, but may be re-seeded after the preliminary round(s) to maintain a competitive balance. Leagues can enter multiple teams if they wish and are able to combine with other leagues if players are needed to make a team. Each team will play 4 games and participate in a Skills Camp led by Baseball Manitoba clinicians.
13U and 15U Prospect Showcase
Location: Simplot Park, Brandon
Dates: September 5-7
Schedule:
Sept 5: Skills Camp + Home Run Derby
Sept 6: Games (2 per Team)
Sept 7: Games (2 per Team)
Should you have any questions, please email Kurt Schimke at
development@winnipegsouth.net
.